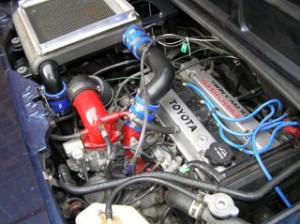 Specialising in all Toyota and Lotus vehicles, particularly the MR2 Mk1 & Mk2 and Elise Tom Dyke Engineering is a mobile mechanic and fabrication service based in Market Drayton in Shropshire.
Offering servicing and general maintenance work to design and installation of custom fabricated parts and modifications, fitting of 3rd party components.
Advanced services include race and track preparation, engine and gearbox removal or installation, engine conversions etc.
Mobile: 07415 568212 To contact me via email please use the contact form.
SAVE THE HASSLE AND LET US COME TO YOU!