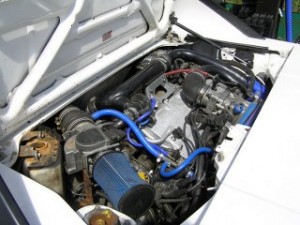 Commonly referred to as a "Mk1.5″ and first introduced to the UK by Paul Woods, the Mk2 Turbo engine conversion provides a budget sportscar with real giant killing performance capabilities. I have been involved with a number of these conversions, the first of which I completed on a Friday night and then we subsequently trailered to a trackday at Anglesey the following day, without having turned a wheel on the road!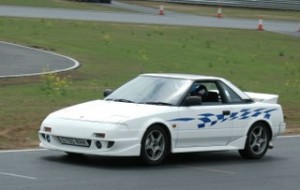 And here it is at Anglesey on its first trackday. After all the effort it was great to finally see it out on track. It performed really well and I was very impressed with the results! More info on this 1.5 install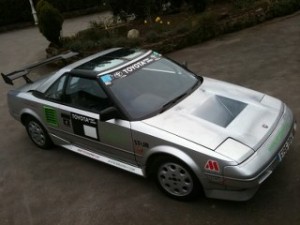 This is the latest and most powerful Mk1.5 conversion I have been involved with. One note about using a uprated 3SGTE is that the torque mounts should be uprated, see details here. This car is still in development but is already extremely rapid! More info to follow…
For more information on how to do the  3SGTE conversion see TwoBrutal.