Although I am experienced in almost every aspect of maintenance and repair on the Mk1, here are just a few of the projects previously carried out…
.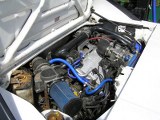 3SGTE Conversion
The Mk 1 Toyota MR2 can be fitted with the 2 litre turbo engine from a Mk2 MR2. I have been involved with a number of these conversions. More info……
.
.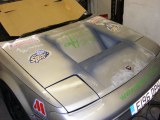 Bonnet Vent
On this high powered 3SGTE converted Mk1 Track / Sprint Car the cooling system was upgraded by adding a bonnet vent behind the radiator. More info …..
.
.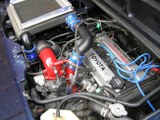 4AGZE (Supercharger) Rebuild
The 4AGZE Supercharger engine is identical to the normally aspirated engine other than low compression pistons. The information relating to this rebuild is applicable to the 4AGE. More info…….
.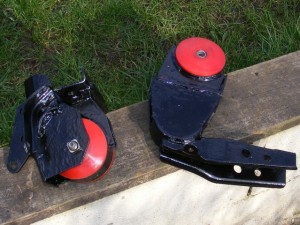 Mk1.5 Torque Mounts
The Mk1.5 requires custom made torque mounts front and rear. It requires a combination of Mk1 and Mk2 components plus some fabrication to join the components together. More info……  
Rollcage Installation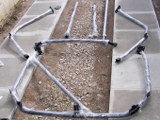 A roll cage is obviously mandatory for those competing in racing. Installing a rollcage is also piece of mind for those wishing to compete in the Toyota Sprint Series or trackdays. More info…..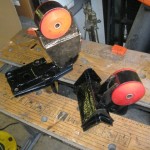 Torque mount and chassis strengthening
Reports were made on Two Brutal (home of the Mk1.5 in the UK) that a number of high powered Mk1.5s had suffered cracking on the chassis where the front and rear torque mounts attach. More info……..
Loads more stuff to come……